Please help York Adopt-A-Pet by making a tax deductible donation. Just click on the button below:
York Adopt-A-Pet hopes to help create a community where all lives are valued and respected.
Another way to help is when you shop on Amazon.com. Just follow the link below for Amazon Smile and select York Adopt-A-Pet. AmazonSmile Foundation will donate 0.5% of the price of eligible purchases to YAAP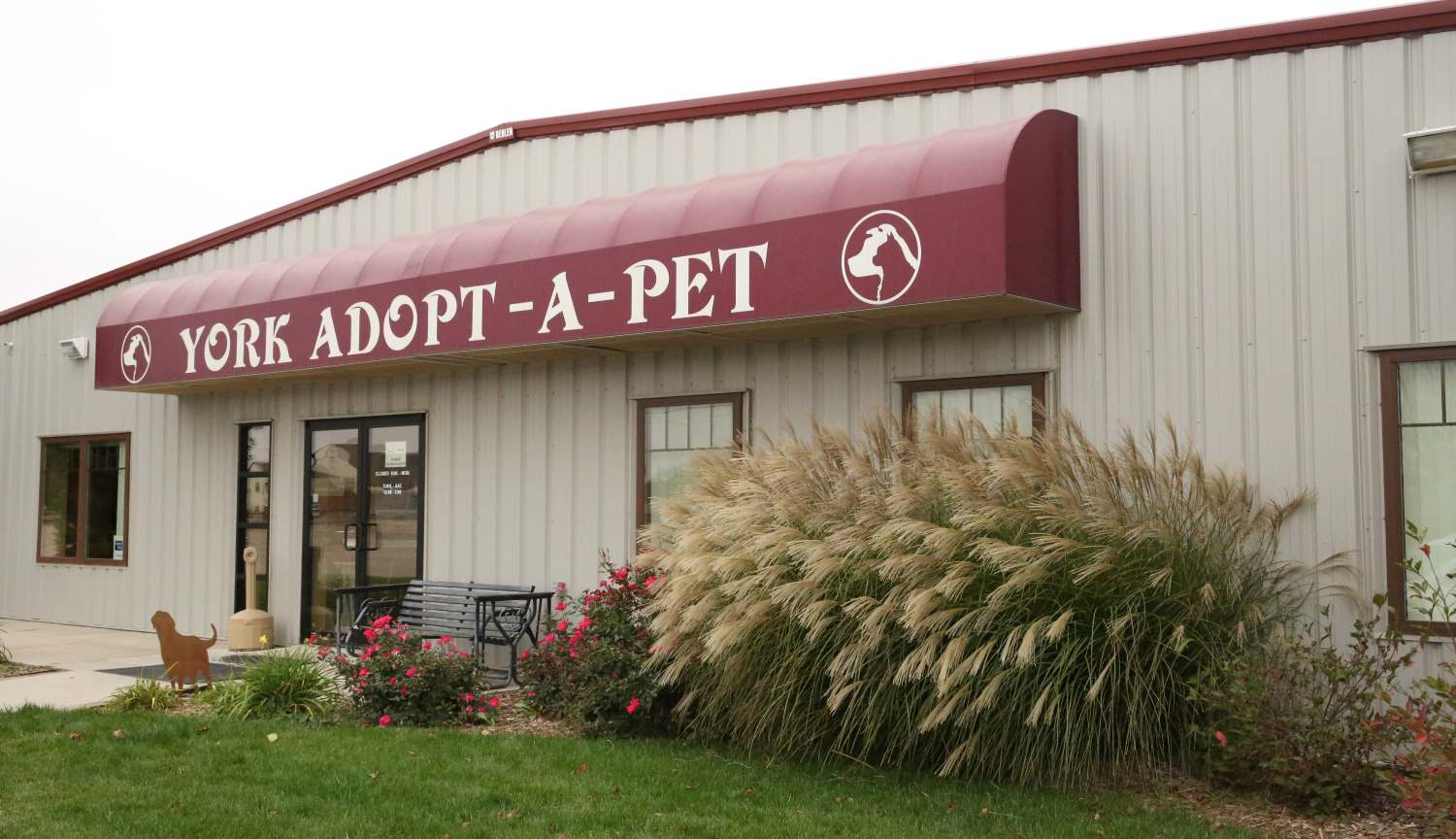 York Adopt-A-Pet is a 501(c)3 non-profit animal sanctuary located in York Nebraska. We serve as the primary care givers to the abused, lost and abandoned dogs and cats for our area.
Goals
The goal of York Adopt-A-Pet is to provide a safe and secure sanctuary for abused, lost and abandoned dogs and cats.
York Adopt-A-Pet operates with a small staff, dedicated volunteers and the love of furry friends we meet.
York Adopt-A-Pet Mission Statement:
To provide a safe haven for the dogs and cats placed in our custody.

To find the best homes for the dogs and cats that are our guests.

To educate the public on the need to treat our pets with dignity and love.

To reduce the pet overpopulation.
Adoptions for This Week
From Facebook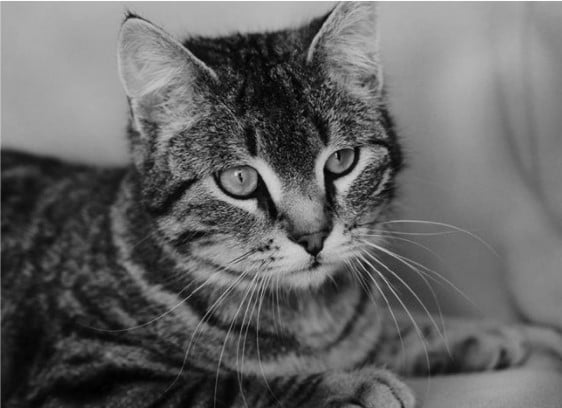 01/14/2022 --- A Paws for Pets
"Three cats, three stories" by LaMoine Roth
There is no end to the various stories of the cats who find their way to York Adopt a Pet. Each one is unique because as we all know each cat is unique in their characteristics and personalities and the circumstances of them ending up at York Adopt-A-Pet. Mama Cat was a farm cat, having one litter after another. The owner was and is doing the right thing, she is having Mama's babies spayed and neutered but getting Mama trapped to have her surgery was a major production. She was afraid to have her spayed right away in case her babies would have lost their lives. I agreed IF she could trap Mama I would keep her until she delivered her kittens, wean them and then she would take Mama back home and I would adopt her kittens out. Well after one month of having her kenneled, we discovered she was not expecting. Then came the problem of getting her into a live trap and be taken to York Animal Clinic. Trust me, I have dealt with many feral cats, but this was the queen of all. Once again Gary Pinney helped get her into a trap and got her to the vet this morning. The owner wants her to be spayed and fully vaccinated before coming back to live in her barn, for which she is willing to pay. We have a large kennel for her for a week or so at my house until we can be certain she is healed and ready to go back to her original home to be reunited with her grown kittens. This lady went above and beyond to save a stray cat dumped at her farm. On one of the coldest evenings last week I was called to Walmart where someone found a black cat that had wandered in th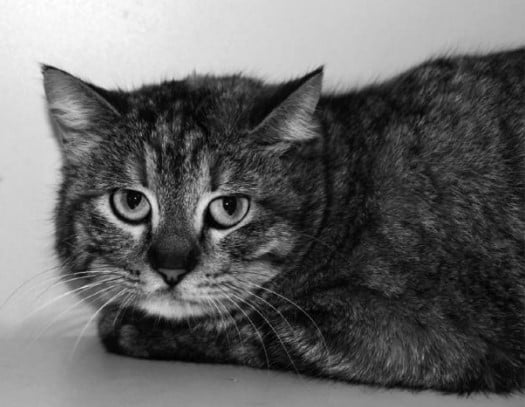 e back storage area. It was below zero and when I arrived, there sitting on a pallet was a huge black shiny cat. He had made himself right at home.
There were six to eight employees waiting for me to arrive. No one seemed to know how he got into the back of the store. One man said, "I looked down the aisle and 'Sammie' just came strolling up the aisle like he belonged here." Paws up for these employees who did the right thing by contacting the York Police Department. They could have just shooed him out of the store, but they all worked together to save a stray cat from sub-zero weather. No one has a clue where he came from. He is an intact male and although extremely hungry and ready to settle into a warm blanket, he didn't look like he had been on his own for too long, although he ate two bowls of cat food. One of the employees suggested calling him Sammie in honor of Sam Walton. He will be quarantined, vetted and neutered soon. He is SUPER friendly and loves to talk. I also received an intact tabby and white male that had been hanging around a woman's home for several days. Her dog is not cat friendly and Hess is just a sweetheart. She felt so sorry that he was trying to get into her house out of the cold weather. He too will be quarantined and will be neutered as soon as possible. Do you see a theme to this article? It all goes back to be a responsible pet owner. Spay and neuter your pets. Males who are not neutered travel long distances and the chance of them becoming infected with FELV or FIV increases. Not spaying a female only adds to the problems of literally thousands of kittens being born into a world that is overrun by kittens who end up living in ditches, alleys and culverts. They lead short miserable lives and shelters can only do so much. Mama Cat, Hess and Sammie are three of the lucky ones.
We are proud to be part of Bissell Partners for Pets